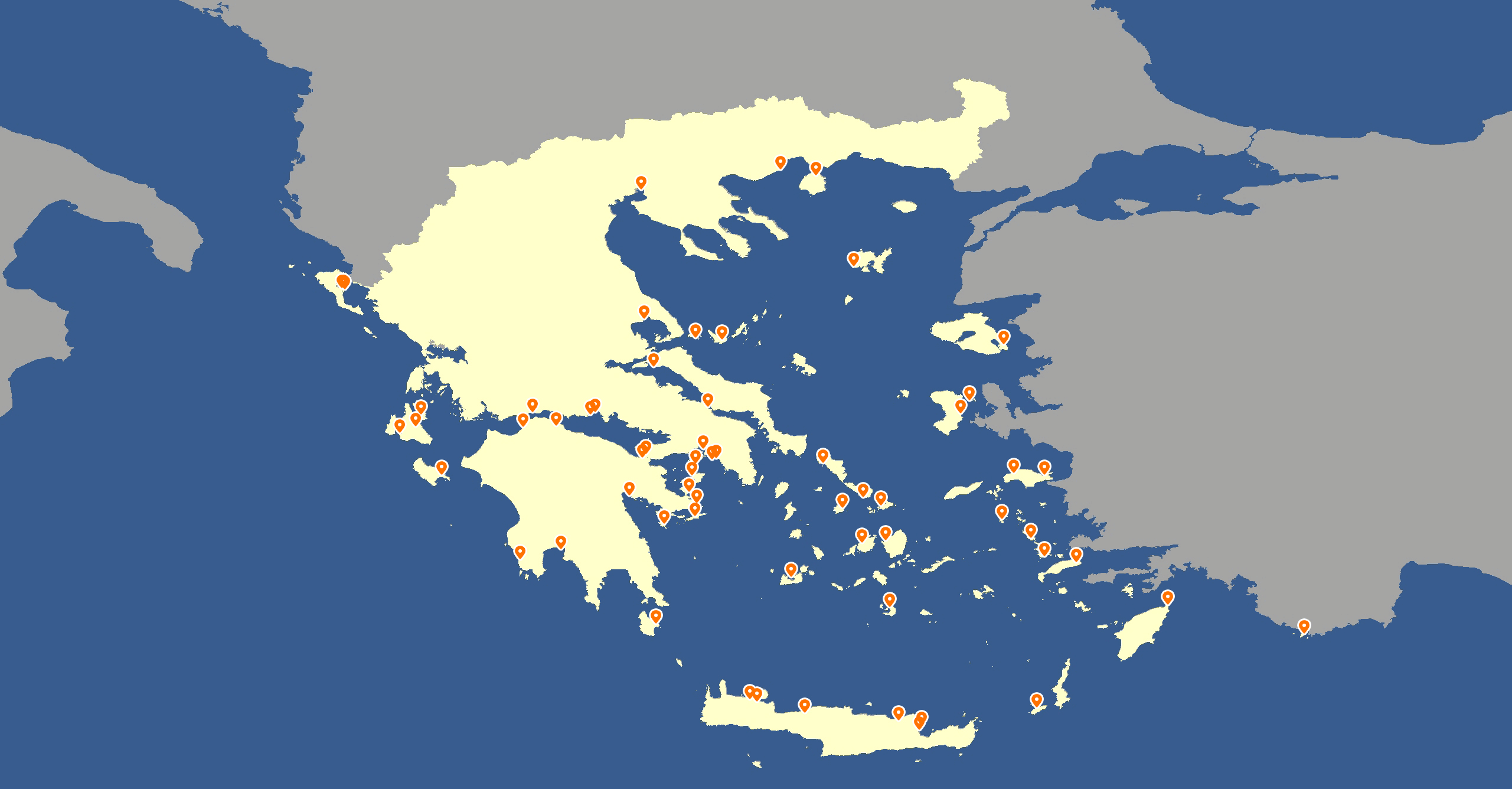 Greek Ports in the Early 20th Century
Few nations have been linked to the sea as much as the Greeks. The 13,000 kilometers of coastline make the marine element a key feature of the Greek landscape, having turned the sea into a central part in the lives of many Greeks.
Many of the 2,000 islands dispersed around the Greek archipelago are a timeless source of natural and cultural wealth, and have given birth to seafaring families, which thanks to their passion and faith towards the sea managed to evolve into international acclaimed shipowners.
As a result of the dramatic improvement of the quality of transportation coupled with the decline of transport prices after World War II, mass tourism gradually became a reality, allowing millions of people from around the world to discover Greece, especially its islands and its seaside towns.
Naturally, beyond its obvious positive effects, the growth of tourism caused in most cases significant alteration of the landscape.
Picture postcards are often the only surviving depiction of many Greek landscapes from the first decades of the 20th century, that is before the tourism boom of post-war years.
This section presents Greek ports and coastal towns depicted in postcards dating from 1900 until the outbreak of World War II.