For over a century and a half, the Greeks have carved an extremely constructive course in world shipping, guided by their steady vision in serving international seaborne trade with quality and consistency, operating under strictly competitive terms.
The timeless commitment of Greeks towards the sea, resulted to achievements that have been characterized as a miracle. The successful evolution of Greek shipping at the top of the industry is indeed a miracle given that less than a century and a half ago, Greek seafarers were struggling to accomplish the transition to the steam era, while most Greek owners had to start nearly from scratch in order to reconstruct their decimated fleets after the end of WWII. Their accomplishments are even more impressive, if one takes into account that they have been the result of entrepreneurial initiatives performed solely abroad.
The foundation of this online museum was generously supported by distinguished members of the Greek shipping community to whom I wish to express my gratitude. This project aims to demonstrate, with every possible detail, the admirable journey of the Greeks in the international shipping arena. I hope that the timeless achievements of the Greek shipping industry will be appreciated by the public all over the world and at the same time will serve as a model of willpower and creativity for young people, who dream of a world, where the achievements of one person, has a positive impact on the lives of many. For only then, the Greek Shipping Miracle will fulfill the vision behind its creation.
George M. Foustanos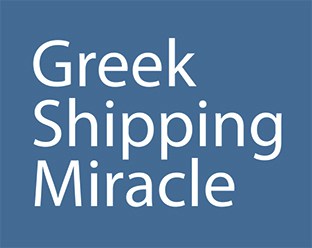 Online Maritime Museum
Greek Shipping Miracle, is the first online maritime museum, was founded in 2014
Greek Online Maritime Museum
Goal of this Online Maritime Museum is to highlight the achievments of the greek maritime registry.